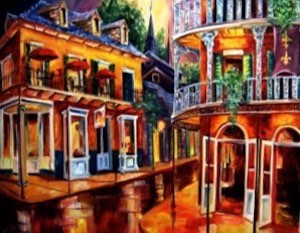 In New Orleans, I lived in the French Quarter, on the corner of Royal and St. Anne, with a balcony overlooking Royal Street.
My apartment had 14-foot ceilings with chandeliers, a big living room, big kitchen, big bedroom, and it was $90 a month, and I always struggled to pay the rent.
The first year, I taught junior high school English. It was terrible. I had the worst students in the school. They were so desperate to get teachers that they hired me.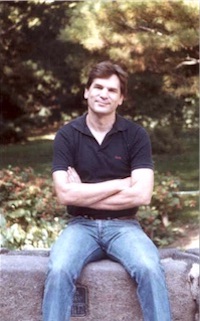 In 1972, I moved to New York. And I've lived here ever since. I wanted to be an actor, and so it was either New York or Los Angeles, and I'd been to New York before, the summer after my freshman year of college, visiting my uncle Jack, one of my favorite people. Until then, the only time I'd left Mississippi was on a bus to see a friend of mine in Alabama.
Uncle Jack lived here and worked for Walter Cronkite at CBS. His job was to make a transcript of Walter Cronkite's newscast every day. I never did meet Uncle Walter.
When I first came here I didn't have an apartment or a job. Two friends said they'd put me up for a week. So I had two weeks to find a place and a job, and I did it, courtesy first of Mack McGraw, then of John Mason, who helped me find an apartment to sublet, and then he found me a job as a messenger for Lincoln Center, three hours a day.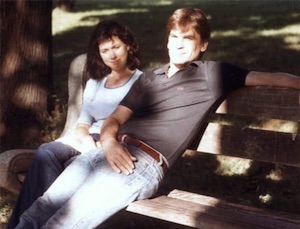 The first apartment I rented myself was on East 80th St. between 2nd and 3rd Avenue, apartment 4RE (Rear East), a fourth-floor walkup, with a bathtub in the kitchen and a bathroom down the hall. I lived there three years.
I met Shelley Rogers, my first big-time girlfriend (we were together eight years). We found an apartment in the Village, 241 Bleecker, between 6th and 7th. Shelly was an assistant for Jane Pauley on the today show, and she was an actress. I met her in an acting class. My first acting role in New York was an Off-Off-Broadway show called "The Specimen." I wore a lab coat, and a guy sat on a pedestal, and people talked about him. I don't remember anything about that play.
Shelly and I broke up in 1980, and I stayed in the apartment for another four years. I got a roommate, Jimmy Winstead, from Vicksburg, Mississippi. He was a great guy, and wanted to be a professional photographer. He'd played football for Ole Miss. He was a handsome guy—the girls liked him—but really sort of down to earth. We're still friends. He lives in Jackson, MS, now. Still working as a professional photographer.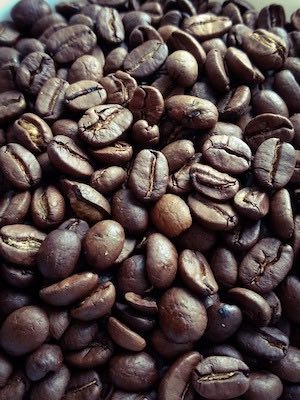 And then I got kicked out of that apartment. I had two landlords. One of them was Peter Longo, who owns the Puerto Rico Import Company, coffee and tea. Peter was the younger owner, but the old man had a son who was getting married and wanted an apartment for his son, so they gave me a year's notice. Peter Longo said he had an apartment building in the West Village, and "You can take over that apartment if you want to." I said "Fine, let's make a swap. Should I wait?" He said just wait. And then he gave it to somebody else. So at the end of the year I was faced with nowhere to go. I've forgiven Mr. Longo for that. It's been 23 years, so I've lightened up a little bit. I even bought some Puerto Rico coffee not too long ago, which I'd refused to do for many years.
A friend of a friend told me there was a floor-through apartment available in Park Slope, Brooklyn. 27 St. John's Place. I looked at it. It was in terrible shape, but it was a nice big apartment, and for the same rent I was paying for my place on Bleecker Street. And so I moved to Brooklyn and lived in that place 23 years. I loved it.
Right after I moved in, I got robbed by the guy who lived upstairs from me. He was a bad kid and he knew that he was bad. He lived with his mother and his sister, and he just did a lot of bad things, and he was there when I was moving in, saw all the stuff I was bringing in. I just knew that he did it. And I was still nice to him even afterwards.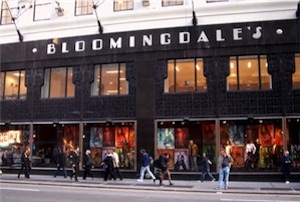 I worked at Lincoln Center's booth at Bloomingdale's on the 2nd floor. Back in those days, you couldn't buy tickets over the telephone. You had to go to the box office. All the theaters were in Times Square, within walking distance. Lincoln Center felt it was sort of out of the way, so it decided to set up this thing called Community Ticket Services. They got the department stores to let them have the spaces for free. They had spaces at two Bloomingdale's in New York City, one in New Jersey, one at A&S in Brooklyn, and six more in Long Island.
I had a direct line to Lincoln Center's box office, so when I had a customer, we would call the box office directly, they'd put two tickets away, and give me a voucher number for the customer. Selling tickets at Bloomingdale's was a great job. I got to shmooze with everybody. I think I was at Bloomingdale's only about a year. Lincoln Center had created CenterCharge, a central booking office, and they chose me to run it. But right at the time that happened, I got a big acting job in Boston.