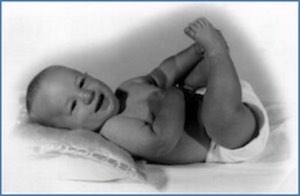 My name is John Perrin Ferris.
I was born August 24, 1947 in Yazoo City, Mississippi. I was named John for Everett John Ferris, my grandfather on my father's side. Perrin is my mother's maiden name.
My mother wouldn't let anybody call me John; people tried, of course, but she simply wouldn't let it stick.
And so it came to be that I am Perrin.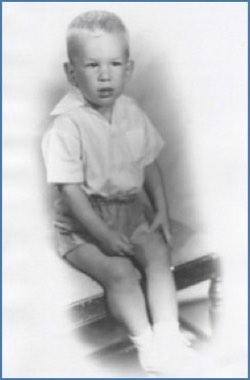 My first memory is when I got lost in the woods. I was three years old. My next door neighbors, two teenage kids, were babysitting for me. They had a jeep and took me out to the country and they would go riding horses. They'd done this before. Usually one of them would ride and the other would stay with me in the jeep, and they would take turns. But this time I was being so good they thought they could get away with leaving me alone in the jeep. As soon as they did, I climbed out of the jeep and wandered into the woods by myself and got lost.
They couldn't find me, so they went back to the country club where my parents were at a party. This was in the daytime. My father organized a search party of all the men who were at the country club, and they went back and started combing the woods looking for me. They found me, and I was crying because I had tried to climb over a barbed wire fence and almost ended up amputating my penis. They rushed me to the doctor's office and sewed me up. It was not a fun thing. When my mother arrived, I said, "I called you but you didn't come." She said it totally broke her heart. Barbed wire gives me the willies to this day. Not one of my favorite things.
The first movie I saw was "Moulin Rouge" when I was 3 years old.
I remember sitting in the back with my parents because I didn't want to sit in front.
Jose Ferrer played Toulouse Lautrec on his knees.
I was fascinated because it was really colorful.
I was charmed by all those colors.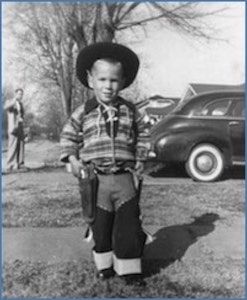 My mother was born in Yazoo City in 1918. By the time she was four years old, she had lost both of her parents and was raised by an aunt, Kitty Perrin, from South Carolina. Aunt Kitty died on August 10, 1947, just two weeks before I was born. My father was born in 1916 in Clarksdale, MS, about 100 miles north of Yazoo City.
My parents were high school sweethearts. They divorced when I was about 15. My father married again shortly thereafter. My mother never remarried.
MY BROTHERS
I have two brothers: James Murrell Ferris, Jr. ("Jimbo"), born April 28, 1942, is five years older than me. My little brother Jay, or Everett John Ferris, III, is 10 years my junior.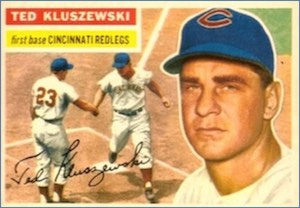 I was a White Sox fan. Nellie Fox was my favorite player.
I played second base, too, just like Nellie Fox, in the Little Boys Baseball League, as they called it. I also liked Louis Aparicio.
Later on I became a Cincinnati Reds fan, and Ted Kluszewski was my favorite. Big strong guy. He wore shirts with the sleeves cut off, "much to the chagrin of the Reds front office," reports Wikipedia. "He did it because the tight sleeves constricted his large biceps and shoulders and interfered with his swing. 'They got pretty upset, but it was either that or change my swing — and I wasn't about to change my swing,' said Kluszewski."
When I was around 12 we moved to the suburbs of Yazoo City, just sort of across the highway, to a subdivision with some woods in the back called "Enchanted Hills."
Back home from school in the afternoon, I'd throw my books in my room, go the back yard, and just keep going to the woods.
I loved the place. To be totally alone. That never scared me too much, going into the woods. No barbed wire. There was a nice little stream, though.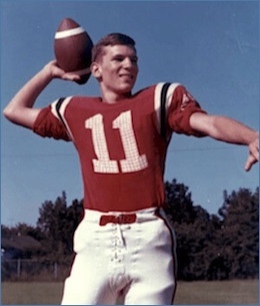 I was a pretty good student, never stellar, mostly As and Bs. My favorite teacher in high school was Linfield Miller. He was also a close friend of my mother's, so he would come out to my house a lot. He was an English teacher, and English was my strong subject.
As for sports: I won the junior high tennis championship.
In high school I played quarterback on the football team, and my football jersey was #11, and we rode The Chieftain, a sturdy old warrior of a school bus, to every away game the Yazoo Indians played.
I was on the golf team, if you must know. I was horrible, but it was a good way to get out of school. I was first alternate. I never had to actually play in competition.